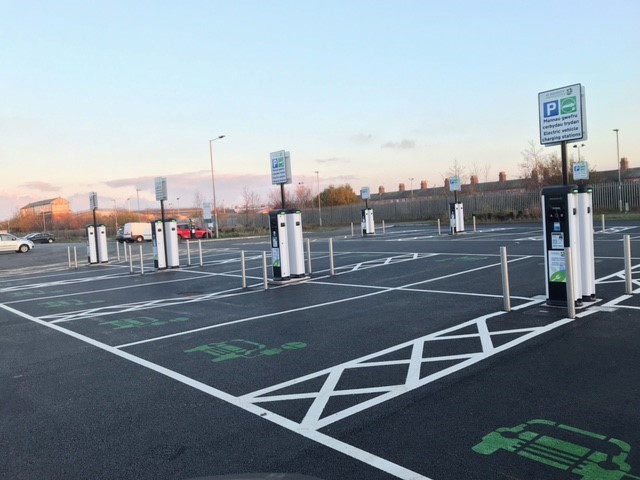 According to the Department for Transport and Driver and Vehicle Licensing Agency (DVLA), by the end of the third quarter (September) of 2022 there were 20872 plug-in electric vehicles with registered ownership in Wales.1 The vast majority of which are battery electric cars, but all body and drivetrain/fuel variants of plug-in vehicles are represented, shown in figures 1 and 2, respectively.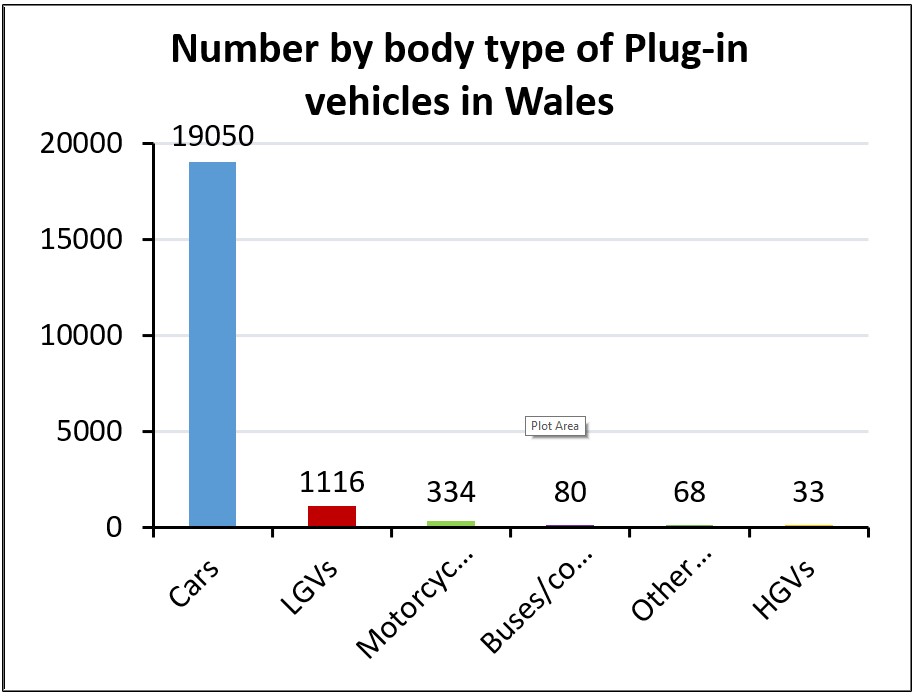 Importantly, the number of plug-in electric vehicles registered in Wales, as shown in Fig 2, has more than doubled since the beginning of 2021.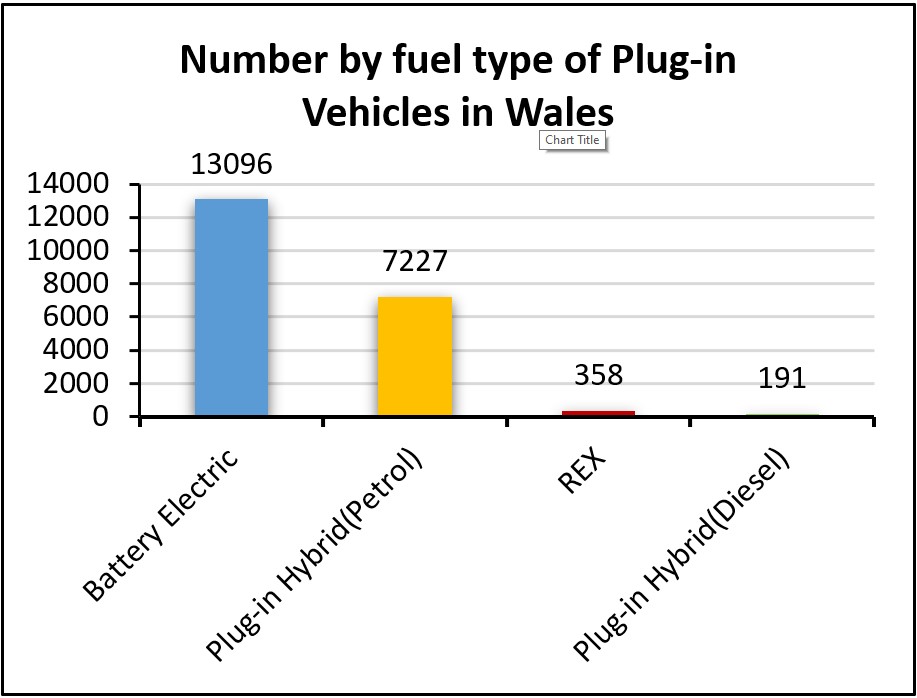 This is increasing by 10-15% each quarter and this exponential growth is placing increased demands on the existing infrastructure, emphasising the need for charging infrastructure expansion throughout the country to keep pace. The charging network in Wales appears to be falling behind the rest of the UK, with only 3.9% of the national deployed infrastructure up to November 2022,2 shown in Fig.3. Fortunately, the Welsh Assembly Government (WAG) are aware of this and are holding a consultation (at the time of writing) to gain information to improve their 2021 Electric Vehicle Charging Strategy for Wales, and implement the best strategy in the interest of all electric vehicle drivers across the country. EVA Cymru have responded to this consultation and are having further dialogue with WAG to ensure EV drivers in Wales are fully represented in the policy making process.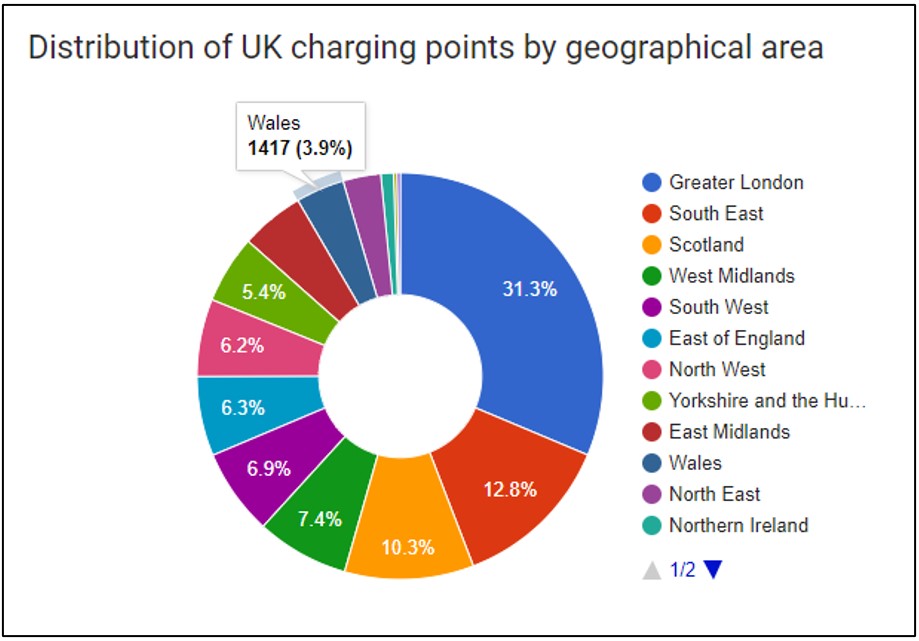 The map of rapid charger locations in Fig.4. curtesy of zap-map.com, appears to show decent coverage in the North and South of the country, but sparse coverage in mid-Wales. However, in addition to the central desert, a further issue now is that most of these locations only have one or two units, and some of the sites are poorly maintained or badly in need of renewal. In fact, Wales has only 6 locations which would meet a minimum definition of 'Trunk Road Standard' charging hubs (at least 5 rapid chargers at a single location). Excluding Tesla sites (some of which are not open to all) reduces this number to 3 of which only one – on the A5 at Corwen – is north of the M4. In contrast to most of the rest of the UK road network, Welsh EV drivers are condemned to hope and queue at a wide range of single-charger sites,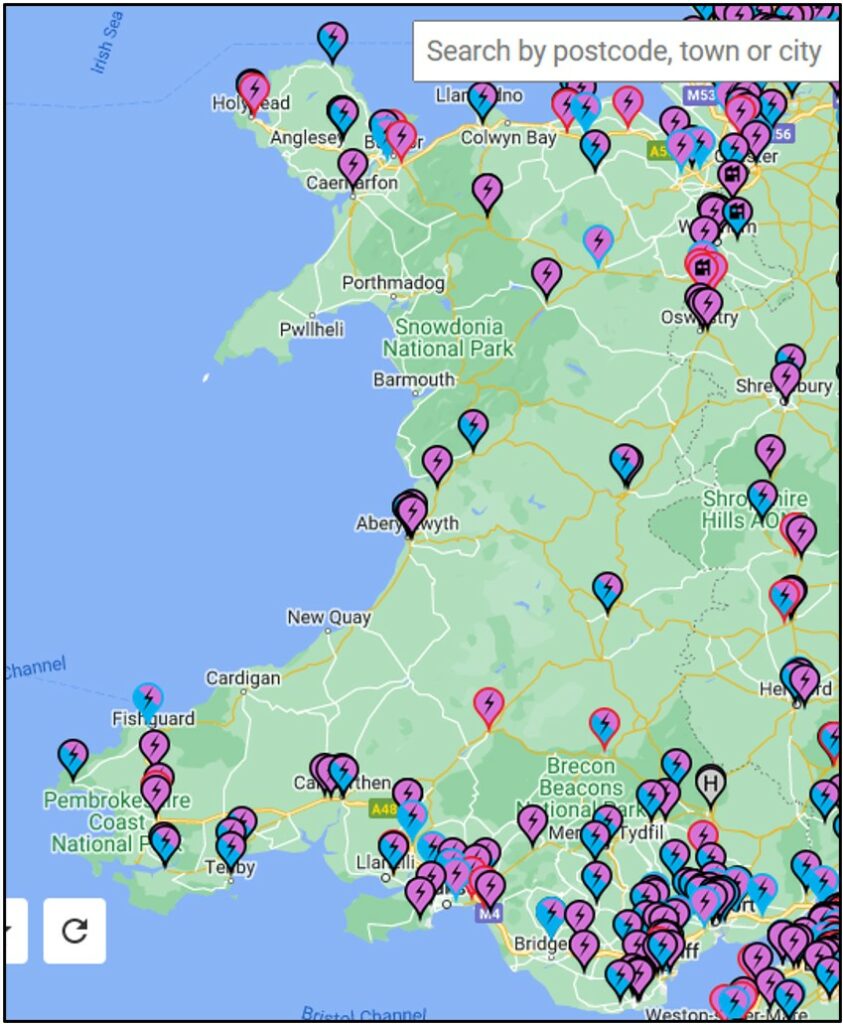 The latest charging sites are:
Denbighshire Hub, West K

inmel Street, Rhyl, LL18 1DA. SWARCO, 34 Fast 7kW, 2 Rapid 50kW.

Rhug Estate Farm Shop, Corwen (A5), LL21 0EH. Instavolt, 8 Rapid 50kW.
Celtic Manor, Newport, NP18 1HQ, 10 Tesla Superchargers.
Author: Paul Martin EVA Cymru
©EVA Cymru 2022.
References
Department for Transport and Driver and Vehicle Licensing Agency, 2022. Vehicle licensing statistics data tables – Spreadsheet veh0142 Licensed plug-in vehicles (PiVs) at the end of the quarter by body type, fuel type, keepership (private and company) and upper and lower tier local authority: United Kingdom. Available at: https://www.gov.uk/government/statistical-data-sets/vehicle-licensing-statistics-data-tables (accessed 05 December 2022).
Zap-map, 2022. EV Charging Statistics 2022. Available at: https://www.zap-map.com/statistics/#points (accessed 05 December 2022).